今日澳洲讯 澳洲东部时间12月2日 在澳洲随处可见的Nutella巧克力榛子酱居然要脱销了?!据澳洲媒体报道,费列罗澳大利亚公司称,由于澳大利亚民众对Nutella的异常追捧,导致库存严重不足,Nutella的供应量一直无法保证,如今3kg的桶装版已经面临脱销的危险。但是不用担心!因为澳大利亚要准备举办一届最特别,也可能是最能引起吃货共鸣的全澳第一届Nutella美食庆典。
"这最初真的只是一个愚蠢的想法,为了造势一晚。"活动组织者David Porcaro解释了整个事件的起因。"从一开始我们就料到人们一定会很希望参与进来," David 说。"但是那些不喜欢Nutella,或者讨厌巧克力食品的人呢?"
庆典定在4月9号,周六,在Bonython Park. Nutella-Palooza将会举行一系列的娱乐活动包括现场烹饪,同时还邀请了乐坛嘉宾。
What do we mean by celebrating all things Nutella? We mean literally, it is a celebration, a festival to be exact, celebrating the world's favorite chocolate hazelnut spread and it is called The Nutella-Palooza festival. This ingenious idea originated from a group of Adelaide Nutella fans.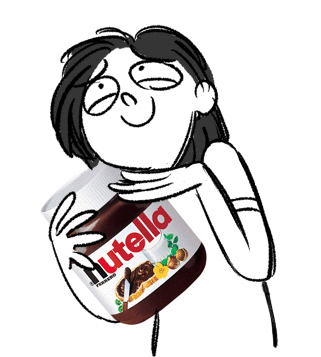 Yes, this is the time to get excited. Nutella-Palooza is raising expectations for Nutella lovers all over as it promises food trucks, bakery stalls, cooking demonstrations, art installations and even more sources of entertainment for festival-goers to enjoy. Not only can you enjoy gooey delicious hazelnut chocolate for breakfast, lunch, and dinner, but the event itself is free. These Adelaide Nutella fanatics sure know how to pull at our heart strings.
Sadly, this first ever Nutella Festival will not be held in the States but instead the first of its kind will be held in Bonython Park, Adelaide. So if you just so happen to be in Australia on April 9, 2016, you know where you should be going. This event will be one to go down in foodie history.
Nutella Custard Cronuts
Churros with Nutella Dip and Chocolate Shake
Nutella Pizza with Pistachios and Marscapone
More information: Nutella-Palooza

Photo Sources: @nutella_palooza